INFO 28/06/2013
CMR on all fronts.
The Aeromodelling Rullicois is doing well, especially this season as local club members took advantage of the various championships held during the summer to wear the colors of our town and our county. Remember that Aeromodelling has three categories, Free Flight, Control Line Flight and Radio Control Flight.
In Free Flight, the French team consisting of three Poitevin, Pierre Chaussebourg (Rouillé), Jean-Luc and Alain Roux Flag (Azay le Brulé), participated in late August at the European Glider Championship F1E (magnetic guided) in  Romania. Alain Roux's victory aided by Pierre Chaussebourg 8th and Jean-Luc 14th place carried the flag for France on the highest step of the podium.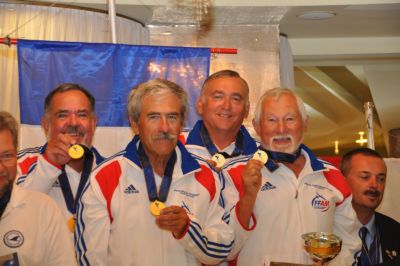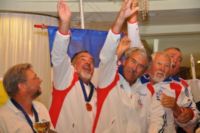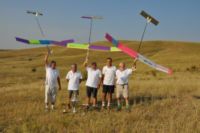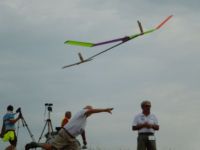 A few days earlier, six rullicois selected for the Championship of France Control Line Flight went to La Queue en Brie (94). After two days of competition, the young Louis Flichot, still a cadet, placed himself in front of the juniors and seniors and won the title of Champion of France National Acrobatics. Reward indeed for this young student from the Rouillé Training Centre who joined only two years ago and crowned some intensive training during the two weeks preceding the championship. Note also the 6th place for Killian Caillaud in the same category.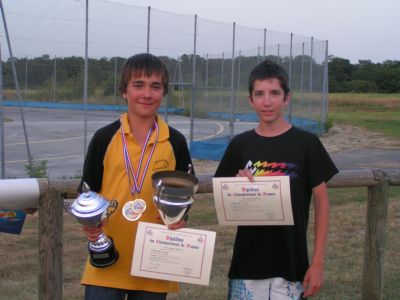 Still with Control Line  Flight, the team of Roland Surugue Race / Thierry Ougen participated in the World Championships which took place in late August in Bulgaria. Our team came away  with a 5th place and team France with a silver medal.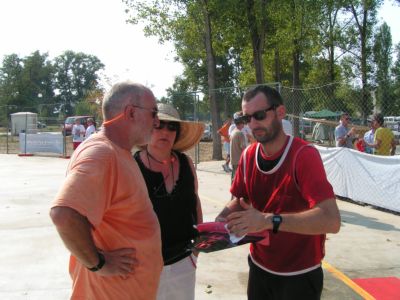 If the CMR is involved, you know that it can be organised and the first weekend of September saw the best pilots in the Hand Launch Gliders French Chamionship F3K at the Chauday fields. Retained by the Federation, Cercle Modéliste Rullicois made its stadium  available to host this spectacular championship where pilots competed in strength and agility in total silence.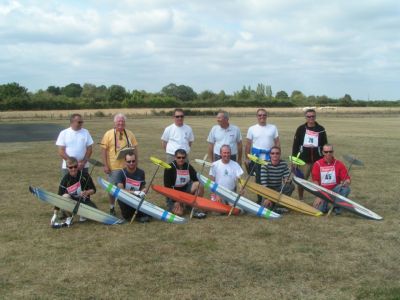 After the summer break the  Rouillé Training Centre has re-opened its doors to all those who wish to learn about aviation (For further information: 05 49 43 96 51)
Serge DELABARDE